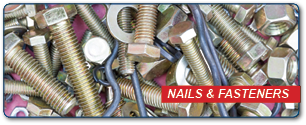 Peel MetalMart offers a wide range of new and re-usable steel and metal products for DIY projects and for the trades as a low cost, but good quality alternative. Visit our Product Page
Frequently Asked Questions
What are the conditions for which we will offer cutting? Will cutting always be free or will there be a charge for certain types of cutting?
Charges per cut will apply and will vary according to the type of material sold and the nature of the cutting that may be required
What are your accepted methods of payment?
We accept cash, credit and debit cards. Credit and debit card minimums may apply.
What are the conditions for delivery?
We deal with delivery pricing and timings on a case by case basis.
Will you hold merchandise that has been ordered by phone?
Please call to enquire. We would look at this on a case by case basis.
Is there a warranty on any of the material you sell?
All material is sold as is, where is and with no warranty, expressed, written or implied. All sales are final.
Please feel free to call or email us with any other questions you may have.
905 694-9858 or info@peelmetalmart.com