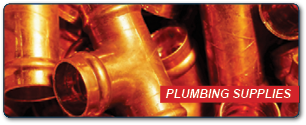 Peel MetalMart offers a wide range of new and re-usable steel and metal products for DIY projects and for the trades as a low cost, but good quality alternative.
Visit our Product Page
About Peel Scrap Metal Recycling
Peel Scrap Metal Recycling is an environmentally committed recycler of a wide range of ferrous and non-ferrous metals as well as end-of-life electronics.
Founded in 1990, Peel has grown into one of the GTA's most preferred metal recycling companies. This is the direct result of our expertise, the investments we have made in our infrastructure, our ability to provide accurate competitive pricing, and most importantly, our people, who are well trained and have a genuine customer-first attitude.
Our customer base includes: the general public, the electrical, plumbing and contracting/building trades and small to medium sized manufacturing companies, for many of whom we provide regularly scheduled container pick-up services.
With two convenient west GTA locations, (Mississauga & Oakville), we are easy to get to and very good to do business with. Which explains our extraordinarily high number of repeat customers.
Underscoring our recycling services is a firm and ongoing commitment to the environment, which is a key motivator behind the creation of Peel MetalMart, and the fact that our public yards are 100% Bullfrog Powered with 100% green electrical energy.