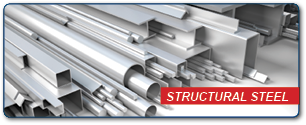 Peel MetalMart offers a wide range of new and re-usable steel and metal products for DIY projects and for the trades as a low cost, but good quality alternative. Visit our Product Page
Welcome to Peel MetalMart.
This is a retail outlet that offers you great low prices on a variety of new and re-usable metal products.
Visit our products page to get a better idea of the range of products we currently have on hand. We will be continuously adding to our inventory.
If you don't see the type of product you're looking for, just tell us about it and we'll see if we can find it for you.
Peel MetalMart is the retail division of Peel Scrap Metal Recycling Ltd., so you can count on the same commitment to customer service and expertise that has made us one of the GTA's most trusted industrial recyclers.